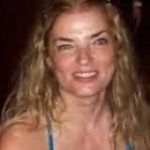 Hi, my name is Janice Rosenthal, and I am the owner of Garden of Essences.
I hope you love my article. If you use any parts of my article,  please credit me, within the article, as follows:
If possible, I would really appreciate at least

one other

link – I have provided some, within my article.
I was the owner of the Spa within the five star President Hotel, which combined detoxifying dietary plans, with sauna sessions, and Aromatherapy body and facial treatments. I had the pleasure of working on many celebrities, professional athletes, and people from all walks of life, and value their feedback in teaching me so much.
GARDEN OF ESSENCES, based in California, was created, after my staff and I had spent many years, giving Aromatherapy Massages, Facials, and Alternative Lifestyle Lectures, at the Spa within Virgin Active Gym, which was owned by the Richard Branson Virgin Group (who are hereby acknowledged for owning Virgin Airlines, Virgin Mobile, and Virgin Banking.)
Our products ship across the entire USA, within a few days.
My Qualifications are listed below:
Beauty Therapy Diploma (International Academy of Health and Beauty, Austria.)
Beauty Specialist Diploma (Facial Aesthetician Specialist) (ITEC, London.)
Therapeutic Massage and Anatomy Diploma (ITEC, London)
Nutrition and Slimming Diploma (International Academy of Health and Beauty, Austria.)
Reflexology / Shiatsu / Aromatherapy Diplomas (International Academy of Health and Beauty, Austria.)
Bachelor of Arts Degree (English / Art) (University of Cape Town.)
Higher Diploma in Education (post-grad) (English / Art) (University of Cape Town.)
CONTINUED EDUCATION
Certificate in Applied Advanced Aromatherapy (Aromatherapy Association of South Africa.)
Certified Stability Ball Exercise Instructor (trained by the Health and Fitness Professionals Association, which is registered by the Department of Education, Cape Town.)
Darphin Essential Oil Certificate (Darphin Essential Oil Laboratory, Paris.)
Jean Baptiste Certificate (Organic Homeopathic & Phyto Skincare, formulated by Dr. Jean Baptiste.)
Natural Essence Certificate (Aromatherapy Facial and Body Care Range, Cape Town.)
Equiderm Certificate (Facial Skin Care Range, Cape Town.)
Justine Certificate (Facial and Body Care Range, Cape Town.)