About Us
GARDEN OF ESSENCES was created, after my staff and I had spent many years, giving Aromatherapy massages, facials, and lectures, at the Spa within Virgin Active Gym, which is owned by the Richard Branson Virgin Group (who are hereby acknowledged for owning Virgin Airlines, Virgin Mobile, and Virgin Banking.)
I was responsible for opening the first vegetarian restaurant in Cape Town, South Africa, and subsequently became co-owner of a major health food store. I have made a lifelong study of vegetarianism, allergies, and detoxification.

Later, I became the owner of the Spa within the five star President Hotel, which combined sauna sessions, with a variety of anti-aging body and facial treatments. I had the pleasure of working on many celebrities, and value their feedback in teaching me what works, and what does not work.
There are around one hundred products sold on this website. Each one has been chosen out of thousands of products, because they are the safest, have the highest therapeutic benefits, and have been personally used by my staff and I, over many years of testing and experience.
I hope you enjoy my Natural Remedies blog, which I am passionate about, because I love the idea of people becoming less reliant on unnecessary drugs, steering clear of dangerous chemical-laden skincare products, and creating awareness about false advertising. I have alphabetized my blog, for your convenience!
---
My Hard Copy Publications
1) I was honored to have been chosen to co-author the book,  'The Happy Healthy Home' (Copyright © 2016 by FilterBuy.) FilterBuy has the largest collection of furnace and air filters on the planet.

The book features top advice from 30 personal health and environmental experts, who share valuable information on how to minimize harmful pollutants in the home. My contribution was about the hidden dangers of store-bought air fresheners, and the importance of using natural air fresheners instead, to safeguard your health.

 
2) I was thrilled to be invited to co-author

'Angel's Blessings Anthology'

, which became an international bestseller. (Copyright © 2017 by Conscious Creators Publishing.)
'Angels' Blessings Anthology' is available on Amazon.com:
Salamander Magazine is distributed in every suite and guest room, of all five Salamander Resort properties (1,620 rooms), direct mail, hotel outlets (spas, golf club houses), and select retail outlets and advertising partners, totalling 25,000 – 30,000 printed copies.
---
Then, in January 2017, I was blown away, to be invited to appear on the TV show, Worldwide Business with Kathy Ireland®!
The TV segment is to feature promising entrepreneurs who are passionate about natural and organic skincare.
Here is an extract from Kathy Ireland's Senior TV Producer:
"Janice,
It was a pleasure speaking with you about your upcoming appearance in our Los Angeles, California studios on Worldwide Business with Kathy Ireland®!
Your interview with Kathy Ireland will take place in our state of the art, CBS Studio, in Television City, Los Angeles, California. The end result will be to provide you with worldwide, 3rd party television exposure of your product/corporate story, directly to your target.
I look forward to working with you!
Gianna Sansone, MBA
Senior Coordinating Producer"
So, as you can see, its been an exciting year!
With Love,
Janice Rosenthal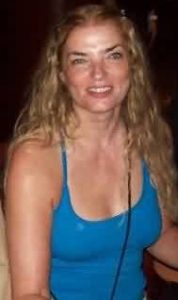 Garden of Essences supports small producers/co-ops, of sustainably grown and harvested products. Most of our oils  are organically produced, although many of the smaller oil producers are too small to file for costly certification, while certain other suppliers, provide us with USDA or Ecocert Certification.
However, they all supply me with Certificates of Analysis (COA) which show top quality, and you are welcome to request these from me.
Garden of Essences ingredients are carefully sourced from all over the world. Our oils and butters are obtained by cold pressing, or infusion of organically grown or wild harvested plants, and have never been in contact with chemicals.
Our products represent Fair Trade, Sustainability, Vegan, Gluten Free and Cruelty Free. 
---
                 Our promise to you

:
---
Our Essential Oils are:
Organic and non gmo.
Undiluted.
Free of synthetic fragrances.
Phyto-chemical properties are available on request, as all our Essential Oils are therapeutic grade.
---
Our Butters
Our butters, used for face and body, are mostly Organic, or contain a high Organic content. They are:
Free of  preservatives, which are harmful to the skin, and toxic to the body's internal health. 
Free of: parabens / ethylhexylglycerin / phenoxyethanol / synthetic fragrances / artificial coloring / urea / phthalates / PABA / DEA / EDTA / propylene glycol / petrochemicals / paraffin / gluten / mineral oil / silicones / aluminum.
Free of animal ingredients, disguised to appear appealing, such as:
hyaluronic acid (which is made from human umbilical cords, or rooster's cartilage.)
collagen (from ground chicken feet and animal horns.)
elastin (from cow's cartilage.)
'nature-identical' fragrances ('vanilla' is made from cow dung.)
keratin (from hooves and horns.)
glycerin (which can be made from

animal fat

derived from any waste parts of any animal; or from

petroleum

, which will make glycerin block pores, potentially causing acne. Only

vegetable glycerin

is safe.)
All our Butters spread easily – no need to melt them!
For an in depth article on what we mean by PRESERVATIVE  and CHEMICAL FREE, read our article "No Preservatives in our Products".
---
Our Vegetable Oils are:
Organic and non-gmo.
Extracted through

cold pressed

methods.
We do not use solvent, hexane or alcohol extraction.
We do not sell oils that have been extracted through high heat processing, as this produces unhealthy oils, that lack the qualities one requires for skin rejuvenation, and glowing health.
All oils are shipped in bottles which are free of BPA.
---
My Qualifications are listed below:
Bachelor of Arts (in Fine Art, Art History, Photography, & English.) (University of Cape Town.)
Therapeutic Massage and Anatomy Diploma (ITEC, London)
Beauty Specialist Diploma (ITEC, London)
Reflexology / Shiatsu / Aromatherapy / Beauty Therapy Diplomas (International Academy of Health and Beauty, Austria)
CONTINUED EDUCATION
Certificate in Applied Advanced Aromatherapy (Aromatherapy Association of South Africa)
Certified StudioBall Exercise Instructor (trained by the Health and Fitness Professionals Association, which is registered by the Department of Education, Cape Town)
Darphin Essential Oil Certificate (Darphin Essential Oil Laboratory, Paris)
Jean Baptiste Certificate (Organic Homeopathic & Phyto Skincare, formulated by Dr. Jean Baptiste)
Natural Essence Certificate (Aromatherapy Facial and Body Care Range, Cape Town)
Equiderm Certificate (Facial Skin Care Range, Cape Town)
Justine Certificate (Facial and Body Care Range, Cape Town)