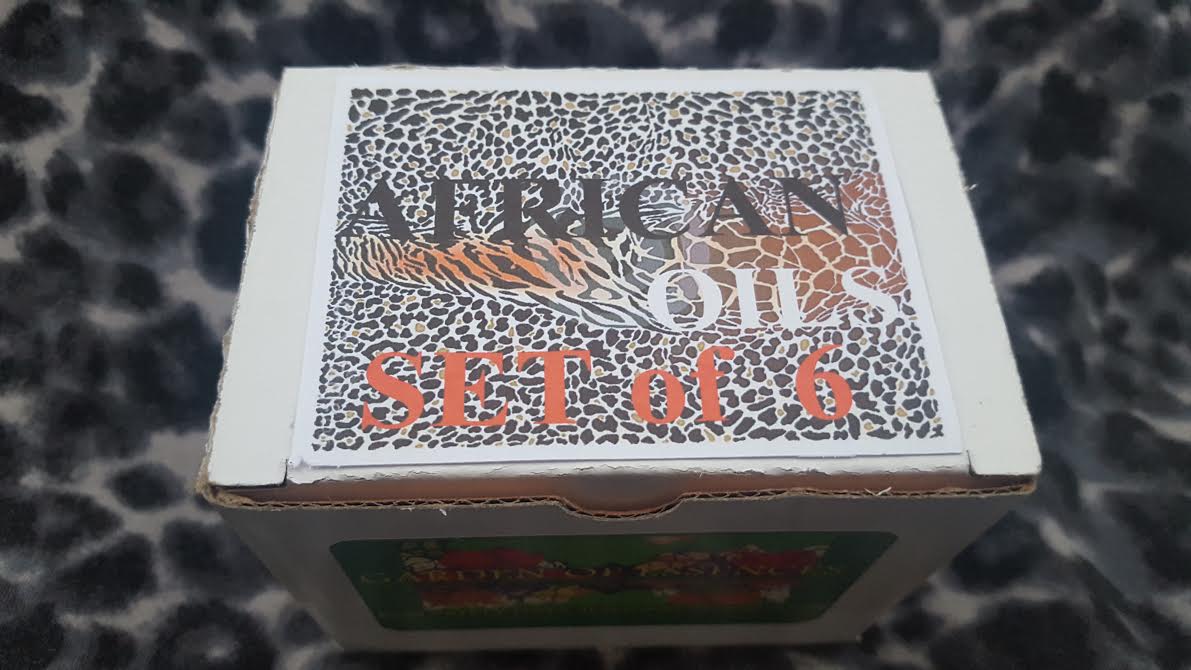 You receive an Exotic African Oils Set, consisting of 6 Organic, Cold Pressed, Plant Oils, from different regions of Africa. These rare oils are beautifully displayed in a box with dividers.
I have lived in Africa for most of my life, and was often involved with non-profit organizations, and charity work. Now that I am based in California, I continue my passion for uplifting African women by selling the African oils that they produce, through labor intensive practices. All these oils are either Fair Trade, ethically and sustainably made, or benefit the African women who helped to bring these incredible oils to us.
Each bottle is 2 oz, so you get a total of 12 oz for $68.91.

The set allows you to sample unusual oils, until you are ready to buy large sizes, at discount prices.

These 100% pure African plant oils can be used as organic facial serums, 

nutritional hair oils, and as superb body moisturizers. 

Or use them in the kitchen, by drizzling them raw and unheated, over your salads or pasta.
The set may not be cheap, but that's because the oils are:
rare, exotic, and imported from Africa.

organic and non gmo.

cold pressed and extra virgin.

these premium oils are edible, and impart extraordinary health benefits.
Consider buying this gift box set of oils, as a unique present, for someone with a passion for either rare culinary oils, or for organic superfood skincare oils. Or simply buy it for yourself, and experience the wide variety of nutritional, benefits for your skin and health.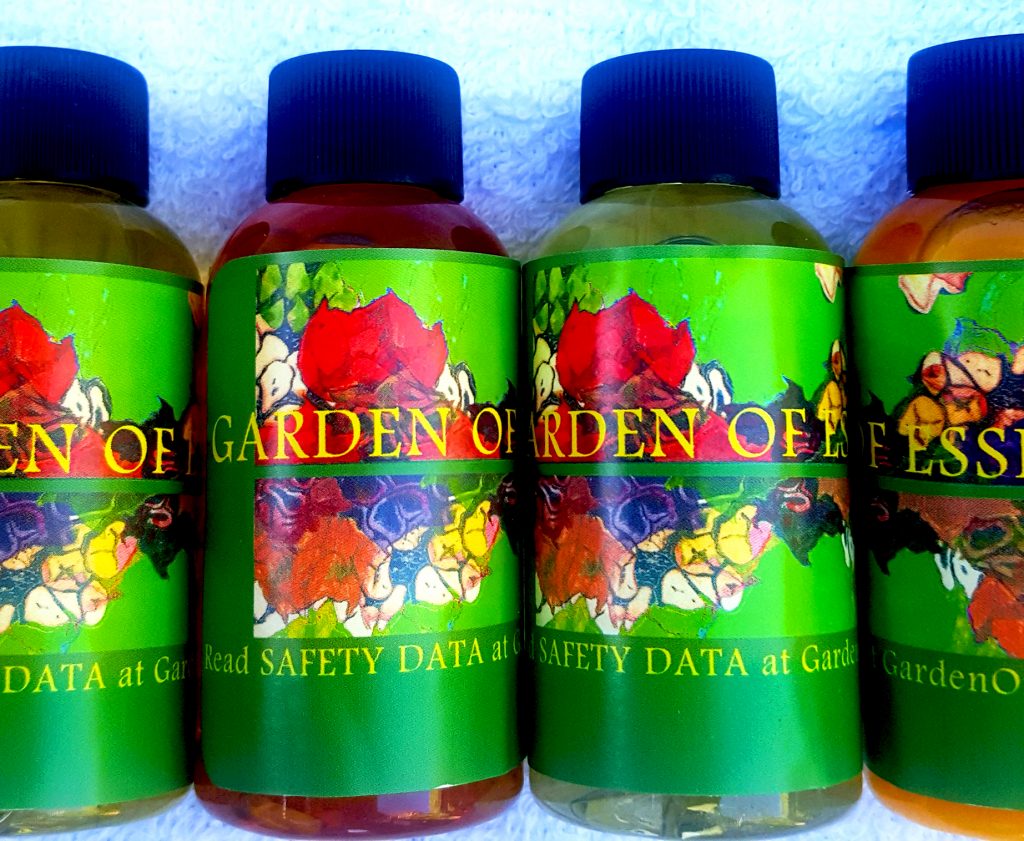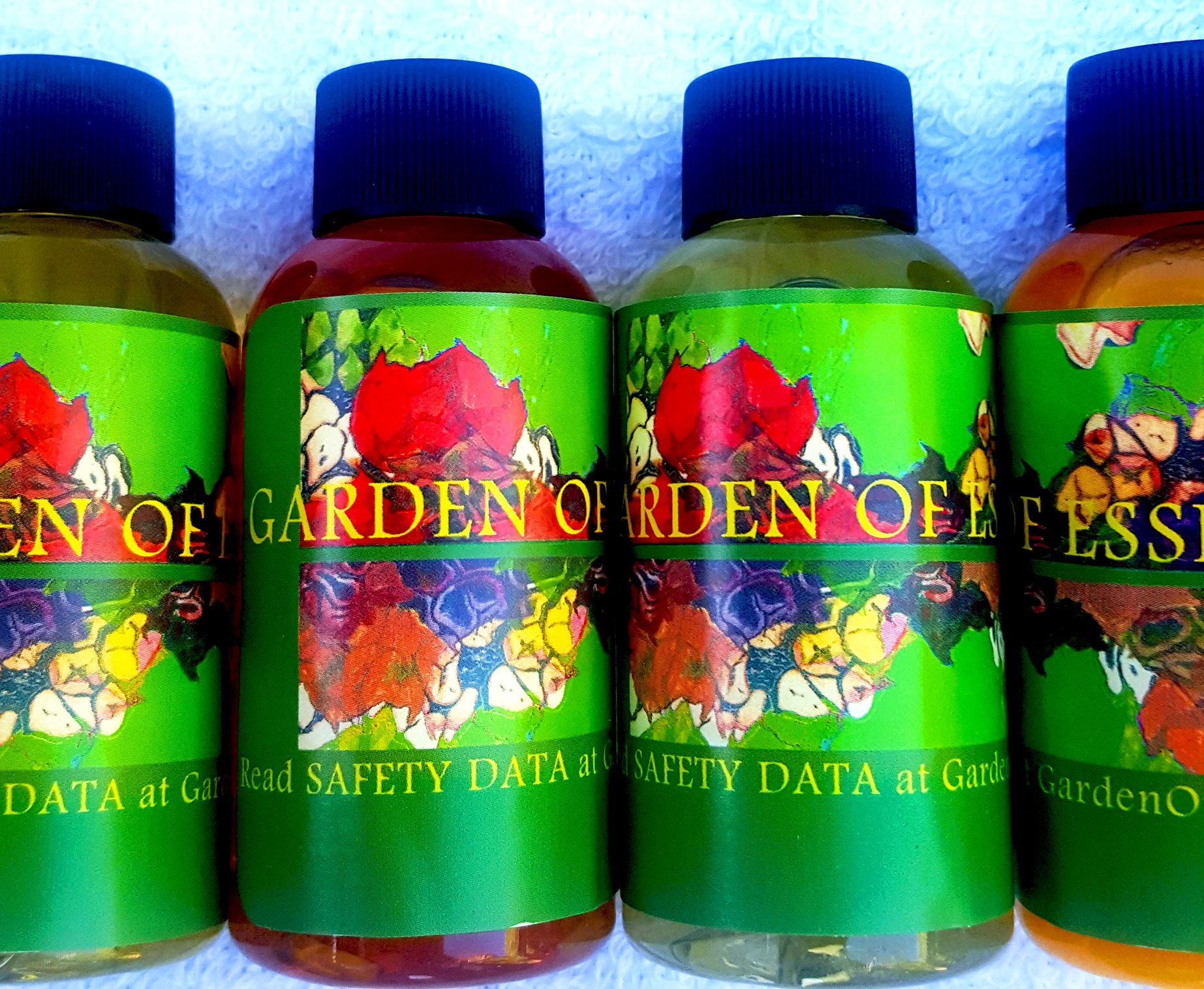 AFRICAN OIL SET OF 6 OILS
These Oils are also available as  single oils, in different sizes, and in UNREFINED form; for wholesale prices and coupon discount codes, go to our Etsy store. Unrefined Oils usually have brighter colors and stronger aromas, as in the image above.
All our oils are fresh and bottled daily. Expiration date is at least 12 months from sale date.
Ships in BPA-free, food-grade bottles.
Appearance of the oils: Golden color, typical of oils, except for Ghana Palm Oil, which is a white oil. Like Coconut Oil, it hardens a little in cold weather, and can be gently warmed, to melt it.
All the Oils in this Set, have been LIGHTLY refined, by being put through a charcoal filter, which is similar to a water purifier filter. This removes strong aromas, bright colors, and sediment.
No heat, bleach, or chemicals, are applied, during our 'refining' process, so that the oils retains their nutrients (unlike most other 'refined oils' on the market, which are stripped of nutrients, and contain trans-fats from high heat processing, and a variety of chemicals!)
Some people prefer lightly refined oils, for formulation recipe purposes, while others prefer unrefined oils, for their strong aromas and bright colors.
If you would prefer to purchase a Set of 6 UNREFINED Oils, they are available here:
https://www.etsy.com/listing/484982695/unrefined-organic-carrier-oils-box-set?ref=shop_home_active_28
1) Organic Baobab Oil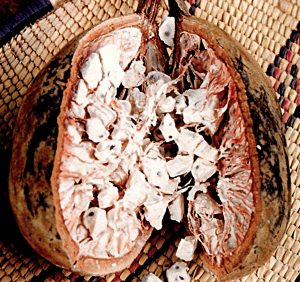 BAOBAB OIL – this exquisite oil is cold pressed from the seeds of Baobab fruit trees, which grow in Senegal, in Africa. The trees can live up to a thousand years.
In order to achieve this long life, it becomes a powerhouse of Vitamins and rare nutrient profiles.
Vitamins A and B firm, tighten and hydrate skin.
Its Vitamin C content is 6 times more than an orange, and this helps with skin elasticity.
Vitamins D, E and F, help to rejuvenate damaged skin cells.
Omegas 3, 6 and 9 Essential Fatty Acids (EFA's) in Organic Baobab Oil help maintain the youthful tone of skin cell membranes, because they:
are a highly emollient moisturizer for the skin.

hold back UV photo-damage from the sun, at cellular level.

heighten the anti-inflammatory response, within the skin layers.

reduce skin sensitivity to allergens.

reduce eczema, psoriasis, and atopic dermatitis, all of which are often caused by a deficiency in EFA's.
For a complete external and internal spectrum of benefits, you can increase your EFA and Vitamin profile, by using this raw, cold pressed, organic Baobab Oil over your food.
For reasons of sustainability, PhytoTrade Africa encourages commercial production of products derived only from the fruit and seeds of Baobab Tree, and not from the leaves or bark.
2) Organic Kalahari Melon Seed Oil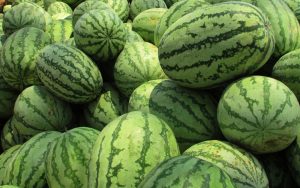 The seeds are cold pressed from the Kalahari Melon, (also known as Wild Watermelon / Ootanga) which grows in the Kalahari Desert, in Africa.
The fruit is wild harvested by members of the Eudafano Women's Cooperative, in a Fair Trade agreement, overseen by PhytoTrade Africa. PhytoTrade's mission is to alleviate poverty, and to oversee the sustainable harvest of Africa's plants, ensuring that these desert plants are maintained.The oil is cold pressed at a facility, which is wholly owned by the community.
A light, easily absorbed oil, rich in Omega 6 and 9, to rehydrate your skin, through a deep penetration of rare moisturizing botanicals.
Heals chapped and cracked skin.
Used on babies, due to its non-greasy after-feel, and gentle softening action.
Kalahari Melon Oil is a highly prized anti-aging oil, which increases elasticity of the facial skin, by deep penetration into the dermal layers of the skin.
Kalahari Melon oil is rich in essential fatty acids, especially linoleic, oleic and palmitic fatty acids, and is cholesterol free. It has high antioxidant activity, which helps the plant to survive in the harsh Kalahari desert.
Recommended to create shiny hair, with no greasy after feel.
This oil can be poured over your food, unheated, to benefit from all the above benefits, internally, as well. It boosts the immune system by detoxifying the kidneys, and helps to lower blood pressure.
3) Organic Mongongo

Oil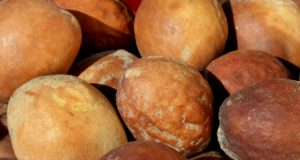 Mongongo Oil, also known as Manketti Nut Oil, is now being used in moisturizers by several international skincare brands.
Mongongo Fruit Oil is is obtained by cold-pressing the nuts from the Mongongo tree. It thrives in the seasonal dry lands where it weathers a broad range of temperatures from sub-freezing to scorching desert heat, and is native to the Kalahari Desert and Namibian Desert, in Africa.
The production of Mongongo Oil is overseen by Phytotrade Africa, who allows a profit-sharing with the African women, who hand process the Mongongo nuts, with small stones.
Mongongo nuts are food staples to the San people of the desert. The people in this area eat the Mongongo nuts as their primary food, and are one of the few peoples in the world to have no high blood pressure. Whether there is a link, requires further study.
The oil is rubbed onto the body to protect it from the harsh sun, as the peoples of this area do not have access to sunscreen.
Mongongo Oil contains high levels of vitamin E (tocopherol), linoleic and eleostearic acids, making it a very useful oil for skin protection. It is effective not only for hydrating the skin but also for helping in restructuring and regenerating the epidermis.
The eleostearic acid reacts rapidly with UV light, providing a protective layer to both hair and skin. The oil is has excellent stability and is proven in the heat of Southern Africa.
High linoleic acid, reduces inflammation of the skin.
The Oil forms a seal around the hair, and lips, to provide protection even the harshest climates.
.
Copper helps to develop collagen and elastin, which maintain the resilience of the skin to resist wrinkles and sagging, and it promotes the production of skin plumping. Copper helps to heal and hydrate skin, and its high levels of Vitamin E and EFA's, make it an all round anti-aging oil. It is less pore-blocking than coconut oil.
.
Pour this delicious, edible oil over your favorite recipes, to enjoy the above nutrients internally, as well as externally.
4) Organic Marula Oil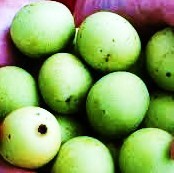 MARULA OIL – cold pressed from fruit kernels of the Marula Tree in Southern Africa.
Africa's miracle oil – only recently 'discovered' by top cosmetics companies – this anti-aging serum has 4 times the Vitamin C of oranges, and 60% more antioxidants than Argan oil.
The Tsonga people of Mozambique, Africa have used Marula Oil as a moisturizer to counteract all harsh climates, and they also use it on their baby's skin. 
With its natural Vitamin E, and one of the highest fatty acid content of all plant oils, this fast absorbing, non-greasy oil coats the skin with moisture throughout the day, so its excellent for cracked skin, rough skin, and chapped lips.
It also prevents stretchmarks, speeds scar healing, and cold sore healing.
Marula Oil regenerates ageing skin, fights cellulite, and re-creates elasticity in the skin.
Our cold pressed, organic Marula Oil contains the highest level of moisturizing and healing nutrients – so don't settle for anything less than cold pressed and organic, when buying Marula Oil, if you want the full spectrum of anti-aging benefits.
Our food grade Marula Oil can be poured over your food, or blended into your smoothie, to impart a sweet, nutty flavor, with a hint of fruity undertone.
Marula Oil contains 60 percent more antioxidants than other oils.
Let all the ingredients mentioned above, go to work for you, both internally and externally.
Amarula Cream Liqueur, the second largest-selling cream liqueur in the world, is made from these fruit kernels from the Marula tree in Africa.
5) Organic Karite Oil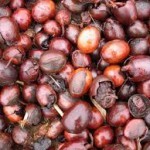 The oil is cold pressed from nuts of the Karite Tree in Ghana, Africa.
Not to be confused with Shea Butter, the difference between Shea Butter and Karite Oil, is that Karite Oil is a fractionated version of Shea Butter. Karite Oil remains liquid, even at 20˚C.
Karite Oil is produced in Burkina Faso, which consists of a large group of French African villages, who solely rely on agriculture, for their subsistence.
Karite Oil has higher levels of the unsaturated fatty acids like oleic acid, palmitic acid and linoleic acid, and lower levels of stearic acid, (which is what makes Shea Butter hard). 
This means the Karite Oil might be more moisturizing for our skin, thanks to the oleic acid, as well as more anti-inflammatory. The increased level of linoleic acid might help repair our skin's barrier properties faster. Both of these fatty acids are better absorbed by our skin than the harder Shea Butter.
So why use Karite Oil? You can get all the benefits of Shea Butter in your products, without worrying about graininess or crystallization.
Karite Oil is not greasy or oily, it is hypoallergenic, so its the perfect facial serum.
It is beneficial for bites, wounds, scrapes, rashes, and psoriasis and the Vitamin F in Karite restructures sagging skin.
This is one of the primary oils used in African hair care, due to its powerful taming effect on dry, and brittle hair, which may be exposed to the harsh sun, all day long. 
Karite Oil has anti-inflammatory properties that heal and soothe irritated skin: burns / eczema / psoriasis / rashes / scars / dermatitis /shingles / acne / skin ulcers / anal itching / hemorrhoids / underarm rash / shaving irritation.
This is the only oil in this set that is not recommended to be eaten.
6) Organic Ghana Palm Kernel Oil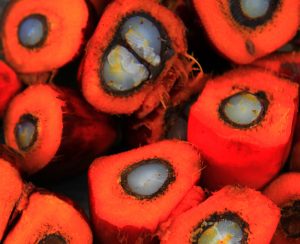 This rich oil is cold pressed from the kernels of the palm fruit, which is sustainably harvested in Ghana, Africa.
.
Palm oil is derived from palm fruit, whereas Palm Kernel Oil comes from the kernel of the fruit.
.
Palm Kernel Oil boasts a medium-chain fatty acid (MCFA) content that is greater than 50 percent. These MCFAs act as antimicrobials within the body, support the immune system, increase energy levels, and stimulate metabolism. It is reputed to be a healing oil in parts of Africa.
Rich in lauric acid, it helps to heal or calm eczema, psoriasis, and rashes.
Rich in antioxidants, Vitamin D, and rare Vitamin K, and is thought to provide exceptional moisture and conditioning, to the skin and hair.
Containing natural Lipids and Saturated Fats, Organic Palm Kernel Oil feeds the hair shaft, eliminating dryness and improving the texture of your hair.
Organic Palm Kernel Oil is easily absorbed, does not clog pores, and contains antibacterial properties.
When ingested as food, studies have found that "tocotrienols may have the ability to reverse blockage of the carotid artery and platelet aggregration thereby reducing the risk of stroke, arteriosclerosis and other heart disease problems."
.
Pour this oil unheated over your food, to experience Palm Kernel Oil's ability to increases good HDL cholesterol, to promote a healthy cardiovascular health.