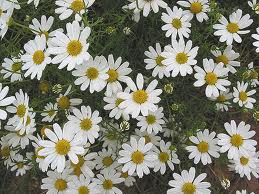 2.2 lb / 35.2 oz                $105.21
Ingredients: Chamomile Essential Oil (Anthemis   nobilis, extracted from Chamomile flowers), and Tansy Essential Oil (Tanacetum annum, extracted from Tansy flowers), whipped into a creamy Vegetable Body Butter (hydrogenated). No Preservatives.
Extremely anti-inflammatory cream – due to azulene, from Chamomile, and chamazulene, from Tansy, which makes this Butter naturally blue – calms and soothes: eczema / rashes / burns / dermatitis / arthritis / sunburn / inflamed muscles and joints.
Sedative to the nerves – calms anxiety / reduces shock / calms anger / anti-insomnia / relaxes restless legs / reduces PMS.
Painkiller for – sciatica / muscle tension / arthritis.
Normalizes cell renewal – scars, bruises and wounds are rapidly healed.
Superbly moisturizing – for mature facial skin / cracked heels / dry body skin.
Detoxifying – removes toxins such as uric acid in arthritis.
Antiviral – mumps / measles / flu / shingles / cold sores.
Liver stimulant – apply over abdomen to reduce flatulence / indigestion / hangovers.
Antiseptic and antibacterial – acne / boils / wounds / folliculitis.
Anti-fungal – athlete's foot / thrush (candida or yeast infections)) / ringworm.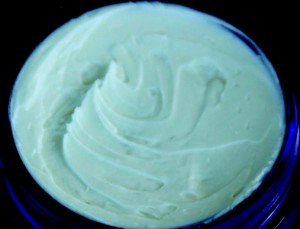 PRECAUTIONS – Do not use if pregnant, or attempting to fall pregnant.
Quality: This is an imported body butter of superior, creamy quality.
Its Essential Oil contents, are perfectly blended to provide you with a highly sedative and muscle-relaxing product. No 'separation' occurs. The product will not harden in winter, nor melt in summer, as so many natural butters tend to do.
Also available in small sizes, and Organic versions, at our store on etsy.
Coupon codes at etsy store GardenofEssences.
---
This Body Butter is: Free of parabens, phenoxyethanol and ethylhexylglycerin, all of which are harmful to the skin and toxic to the body. For an in depth article on what we mean by PRESERVATIVE FREE, read our article "No Preservatives in our Products".