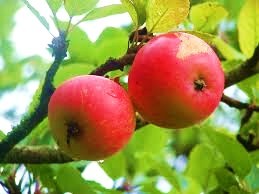 4 oz /120 ml            $15.80
*
APPLE SEED OIL – extracted from apple seeds.
*
ORGANIC / COLD PRESSED.
*
Fresh-smelling oil rich in essential fatty acids – restores moisture to skin layers / calms inflamed skin / hydrates hair.
High in minerals
potassium, calcium, phosphorous and sulfur 
which help heal:

acne / scars / psoriasis.
Sulfur
is a well known
collagen synthesizer
, making Apple Seed Oil anti-aging, and skin elasticizing, thus preventing stretch marks.
Apple Oil
is one of the
best products for under eye sagging
, and for
crow's feet eye wrinkles
. It is so fine, and sinks in so readily, that it is more an Apple Serum, than an oil.
Apple Seed Oil is edible, and contains rare Vitamin B 17, which has hundreds of reports on its anti-carcinogenic properties. 
However, to be safe, this oil should not be consumed, as it has not yet been approved as an edible oil, by the USA,  although it has been approved in other countries.
Also available in different sizes, UNREFINED, and wholesale prices, on our Etsy store.

---
Our Vegetable Oils are: Extracted through cold pressed methods. We do not employ the use of solvent, hexane or alcohol extraction. We do not stock oils that have been processed through heat intensive hydraulic extraction, as these methods produce unhealthy oils, that lack the qualities we require for skin rejuvenation and health.