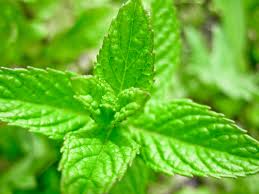 1.1 oz / 32 ml       $12.91     ORGANIC.
PART OF PLANT – Peppermint Leaves.
EXTRACTION – Steam Distilled.
Cooling and calming to inflamed skin, especially sunburn, and to inflamed muscles.
History of Peppermint Essential Oil
One of the most medically advanced ancient cultures, the ancient Egyptians, have documented the use of Peppermint Oil, from nasal relief, to digestive calming. Peppermint Oil has also been found in several Egyptian pyramids.
Peppermint Oil is also mentioned many times, as having a wide variety of medically healing properties, in Japanese, Chinese, and Roman records.
Peppermint is the most concentrated of all the hundreds of Essential Oils, and is the only oil that is recommended to be used in half the dosage of all other Essential Oils. 
Benefits and Precautions of Peppermint Essential Oil

Respiratory decongestant – clears sinuses and opens breathing.
Anti-nausea – reduces nausea, indigestion and colic.
Raises low blood pressure.
The "Exam oil" – an excellent oil to increase mental concentration and energy levels.
Repels insects – mosquitoes.
Scalp problems – anti-lice / anti-dandruff.
SPECIAL – Enhances sensual pleasures.
PRECAUTIONS – Do not use if you have high blood pressure / Avoid in pregnancy, or if you are trying to fall pregnant / Do not combine with Homeopathic remedies.
EXTRA PRECAUTION WHEN USING PEPPERMINT OIL – THIS IS THE ONLY OIL WHICH, while blending,YOU MUST USE HALF THE AMOUNT OF DROPS that you normally use.
So, if you normally use 12 drops in the bath, instead, use 6 drops.
And, if you normally use 10 drops in 1 oz of carrier oil/body butter, instead, use 5 drops.
By following the above blending doses, you will ensure that Peppermint Oil has the cooling and calming effects, for which it is so famous.
Failure to observe these special instructions, will cause Peppermint Oil to irritate the skin.
Safe Blending of Peppermint Essential Oil
ALWAYS DILUTE ESSENTIAL OILS.
Essential oils are concentrates, so never apply them to your skin, unless you have diluted them in a carrier medium, such as vegetable oil, body butter, or water:
PEPPERMINT ESSENTIAL OIL DOSAGE FOR DIFFERENT AGES
ADULT DOSE:  FIVE DROPS, per thirty milliliters (one ounce) of carrier.
6 TO 12 YEAR OLD : TWO drops, per thirty milliliters (one ounce) of carrier.
3 TO 6 YEAR OLD : ONE drop, per thirty milliliters (one ounce) of carrier.
BABY DOSE : HALF A DROP drop, per sixty milliliters (two ounces) of carrier.
HOW TO BLEND PEPPERMINT ESSENTIAL OIL INTO CARRIERS
1. Use Body Butters, for massage or moisturizer. Stir Body Butter thoroughly, after oil dropping, using a firm spatula, or a spoon.
2. Use Carrier Oils, for massage or moisturizer. Shake Carrier Oil, for a few seconds, after oil dropping.
3. Use Water as your carrier, for room freshener, facial toner, mouthwash or body spritzer. Shake thoroughly, after oil dropping.
4. For Bath, place 3 to 6 drops in bath, mix evenly through the water, then soak for 15 minutes.
Correct Application of Peppermint Oil Gets Results
Be sure to rub the blended oil into the correct parts of your body, in order to obtain results.
Here are a few examples of correct application:
Ailment: Blocked sinuses.
You need to affect the Respiratory System.
So, apply blend to: Respiratory System – lungs front and back / throat and neck / forehead and nasal areas of the face.
Ailment: Nausea.
You need to stimulate the Liver.
So, apply blend to: Upper abdomen and mid-back.
Another general example would be:
If you have a tense 'spot' on a muscle, apply the oil to the entire muscle group, not just to one 'spot'.
You may apply your Peppermint Aromatherapy blend, three times a day, for best results.
---
Please dilute Essential Oils into our Carrier Oils or Body Butters, before use. Before using any Essential Oils, read our Articles: 'Blending and Applying Essential Oils safely.' and 'SAFETY DATA: Do not use these Essential Oils if the following apply to you.