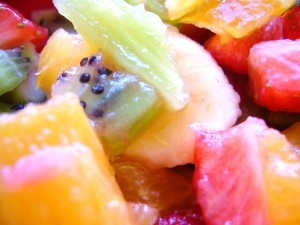 2 oz organic Apple oil.
2 oz organic Plum oil.
2 oz organic Papaya oil.
2 oz organic Kiwi oil.
2 oz organic Watermelon oil.
You receive  5  Rare Fruit Oils, cold pressed – total of 10 oz of exotic, velvety bliss, for $64.47. 
---
Our Vegetable Oils are: Extracted through cold pressed methods. We do not employ the use of solvent, hexane or alcohol extraction. We do not stock oils that have been processed through heat intensive hydraulic extraction, as these methods produce unhealthy oils, that lack the qualities we require for skin rejuvenation and health.